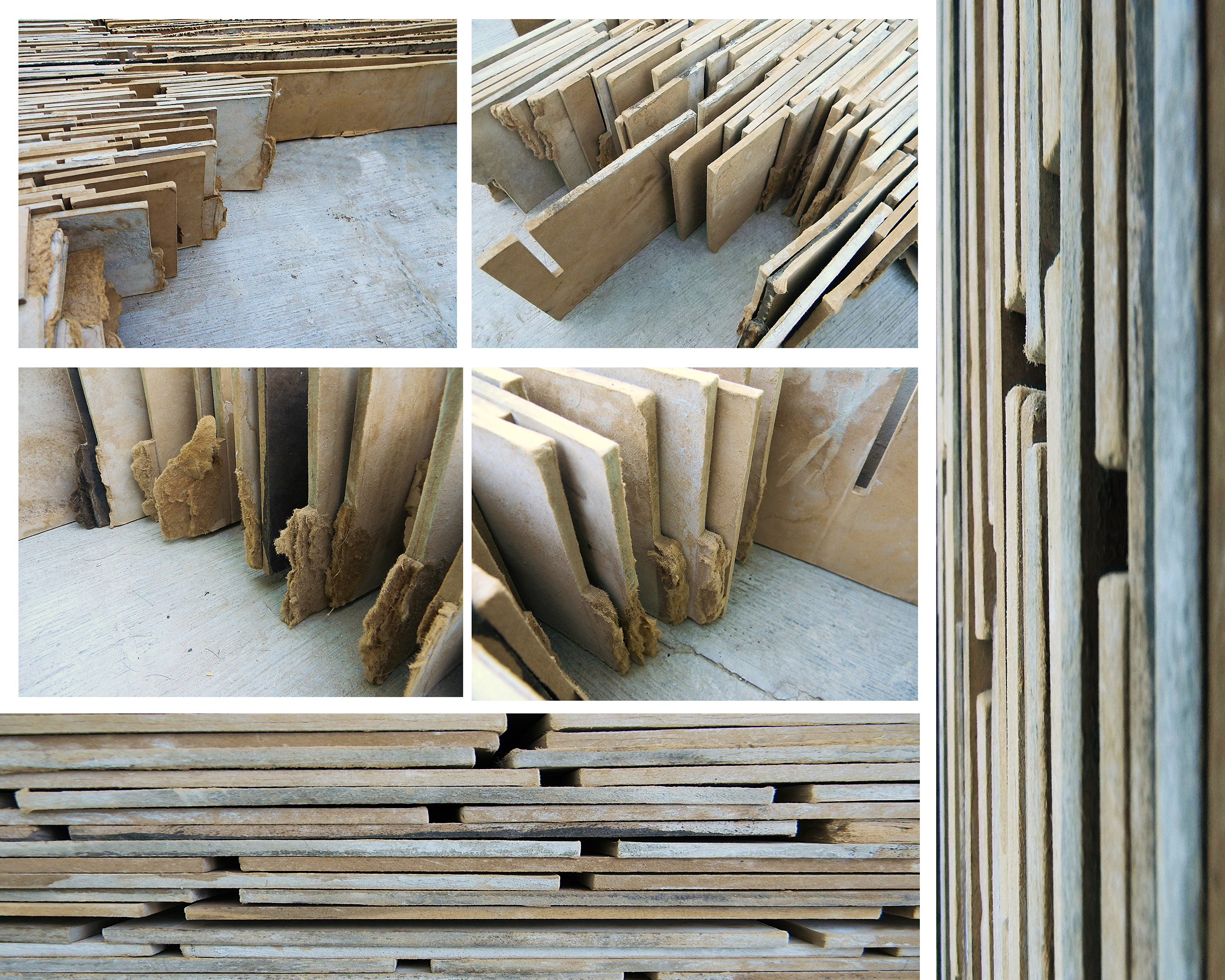 Horizontes / Horizons |2018. Work in progress|
Es un proyecto a largo plazo que se desarrollará a partir de la idea del horizonte como síntesis del paisaje. Está pensado como una serie de emplazamientos geométricos que señalan el espacio del paisaje a través de la confrontación de cortes perceptivos y está basado en el concepto de incisión comprendiendo a este como un elemento constructivo y edificante del espacio. En esta primera entrega se muestran los primeros intentos por definir una circunscripción plástica del proyecto elaborados como situaciones desde donde se exige un comportamiento espacial con respecto al material, |aglomerado de madera| para construir un emplazamiento |de mediana escala| que se repite en su permutabilidad. Esta primera entrega corresponde, del mismo modo, a una auto-apropiación de la Quincha como técnica edificante, como punto de partida para la percepción del horizonte como paisaje.
It is a long-term project that will be developed from the idea of ​​the horizon as a synthesis of the landscape. It is thought of as a series of geometric sites that mark the space of the landscape through the confrontation of perceptive cuts and is based on the concept of incision, understanding it as a constructive and edifying element of space. In this first installment, the first attempts to define a plastic circunscrption of the project are shown, elaborated as situations from where a spatial behavior with respect to the material is required, | agglomerate of wood | to build a medium-scale site | that is repeated in its permutability. This first delivery corresponds, in the same way, to a self-appropriation of the Quincha as an uplifting technique, as a starting point for the perception of the horizon as landscape.